On Friday 16th March 2018, we welcomed Stephen Terry and The Hardwick for our first ever Pop Up collaboration!
We're pleased to say our first ever Pop Up event with Stephen Terry & The Hardwick was a huge success!
From the cosy comfort of The Pantry, guests enjoyed a 4 course dinner with champagne – and even a speech or two from the main man himself, Mr Stephen Terry.
The menu began with a meat and cheese platter starter, to courses of pork belly and a rolled lasagne of braised beef, followed by pannacotta – delish!
Take a look below at our exclusive behind-the-scenes action from the kitchen to watch the master at work 😉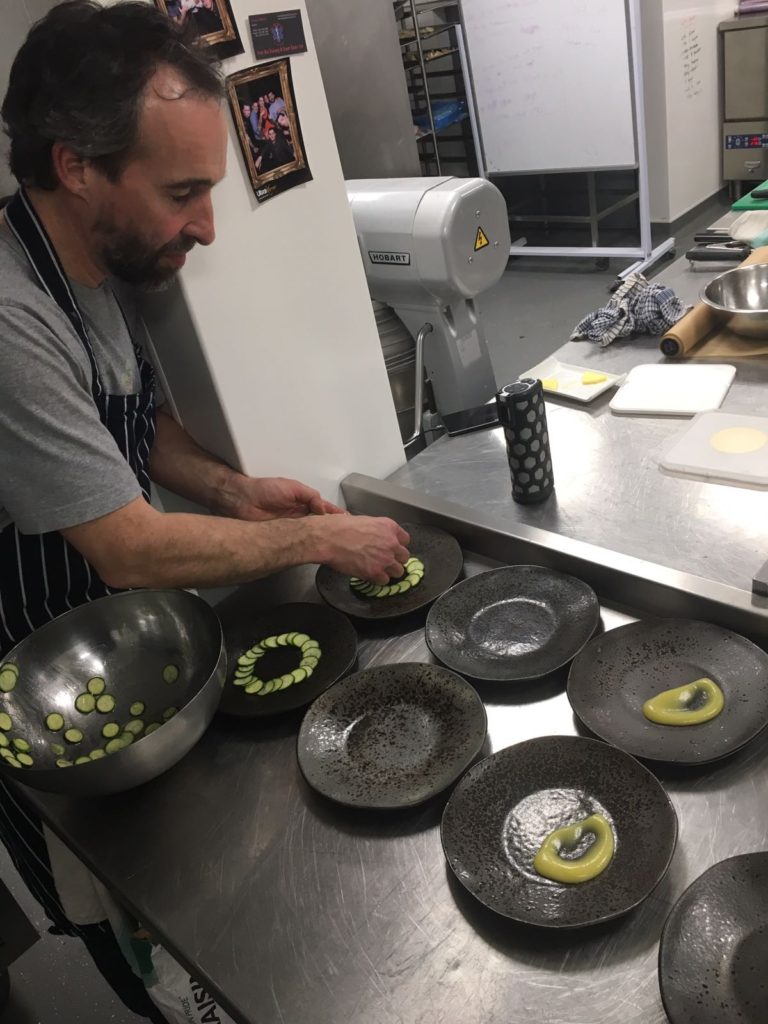 ---
We sat down with Stephen Terry, of 'The Hardwick' fame, to chat about our upcoming event! Introducing… The Pop Up at Cornerstone.
---
---
Want more news from Spiros?
To receive more tasty updates from us, sign up to the Spiros mailing list.